20 Jan 2022 | 09:28 | Football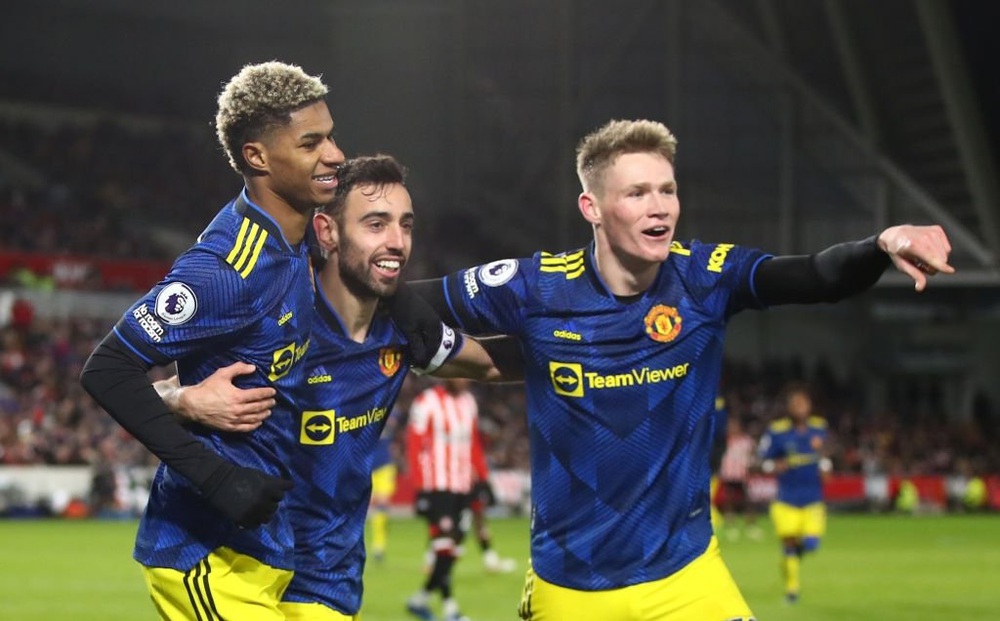 With the victory over Brentford, Man United set a great record and no other team has ever done it in the English Premier League.
At dawn today (January 20, Vietnam time), Man United had a trip to Brentford's field in a match in the framework of round 17 of the Premier League. Against an opponent that is considered extremely uncomfortable, the Red Devils excellently got 3 points with a final victory of 3-1 .
Although this victory has not been able to help Man United improve their position in the Premier League , however, coach Ralf Rangnick's teachers and students have narrowed the gap with the top 4 to 2 points despite playing less than one match. Besides, this victory also helps Man United set the greatest record in history.
Specifically, the victory over Brentford is Man United's 300th away win and the Red Devils are also the first team in the Premier League to do this. On the day that entered the tournament's history, MU's homepage made an announcement with the passage:
"First Anthony Elanga, then Mason Greenwood and Marcus Rashford scored against Manchester United respectively. We had our 300th away win in the Premier League."
"Man Utd is the first club in the history of the tournament to achieve this feat. More importantly, this victory was made in the first time MU played at Brentford Community Stadium – the 55th stadium in the Premier League. but the team left with a victory".
This weekend (January 22, Vietnam time), Man United will have a welcome to West Ham (the team is ranked 4th in the rankings) in a match within the 23rd round of the Premier League. The distance between the two teams is 2 points and MU will have a great opportunity to break into the top 4 if they win the next match.